Phillip Paris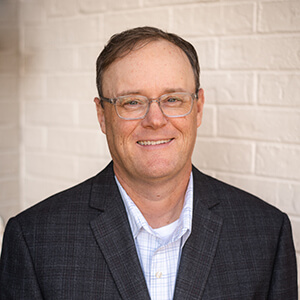 Phillip Paris is the owner of Ponderosa Pet Resort located in Georgetown, TX. He is also the founder of Phillip Paris Consultants, a pet industry consulting & coaching firm. He started his career as a long-time Police K-9 Handler and Head Trainer, and served as a police officer for 17 years prior to entering the private pet care industry. Through his time of managing his pet resort, Phillip has learned many valuable principles and lessons that he shares with people all over the U.S. His passion is helping businesses understand the industry, increase revenue, manage payroll, implement excellent customer service systems, empower owners to make big shifts in their businesses, and to help modernize the pet care industry through innovative and creative methods.
Eric Beck
Eric is an educator and coach for pet care facility owners around the world wanting to reach full business and staff potential. His industry-leading staff education and management systems help make facilities "best in class" via a process called management automation. Mr. Beck holds a bachelor's degree from Belmont University, is a thirty-one time international martial arts medalist (3rd Degree Black Belt), an accomplished jazz musician, and has served as a Specialist in the United States Army National Guard. Before launching MasterPlan Pet Care, he was the international Director of Training for E-Myth Worldwide. Eric is also a TEDx speaker on issues dealing with business innovation, the next generation, and leadership.
Khris Berry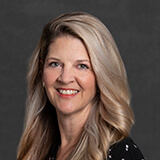 Khris Berry has been actively involved in the pet industry for 33 years. She currently co-owns and operates See Spot Grooming & Daycare with multiple Pet Grooming, Training, and Daycare facilities in Florida and Kentucky. She is the World Pet Association Director of Grooming, and is an advocate for education, safety, business and workplace issues for groomers worldwide. Nationally recognized as a Barkleigh Honors winner in 2017, multiple Barkleigh Honors nominations including Contribution to the Industry, Journalist, Book of the Year, and Speaker of the Year, Pet Age Magazine 2018 Vanguard Award Winner, and 2019 Pet Age Magazine Women of Influence Award Winner, Khris has established a platform of education and awareness in animal handling and safety in the pet industry and is an active advocate for fair and effective pet groomer legislation.
Adam Boucher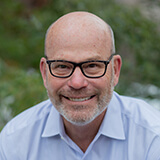 Adam Boucher is founding partner at Zolvy.com. Zolvy provides targeted solutions for the behind-the-scenes challenges facing business owners every day. In addition to his work with Zolvy, Adam is co-owner of Roscoe's Bed + Bark in Portland, ME, the city's first 24/7 supervised dog daycare, growing it to seven figure revenues in less than three years. Prior to joining the pet care industry, Adam worked for 25 years in corporate retail, most recently as COO of Things Remembered.
Fernando Camacho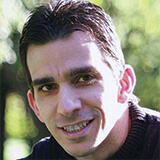 Fernando Camacho has been a dog behavior consultant for the past ten years, helping people and dogs live together better. In addition to working with dogs he also does private consulting with dog businesses, doing staff training as well as helping them utilize modern resources to expand their customer base and grow their businesses. Fern is also the author of 5 books and a speaker at national conferences and private events.
Ashley Caywood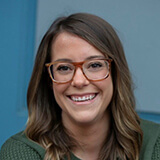 Ashley Caywood is founding partner at Zolvy.com, empowering pet care entrepreneurs to take control of their business so they can continue to pursue their passion. Zolvy provides targeted solutions for the behind-the-scenes challenges facing business owners every day. In addition to her work with Zolvy, Ashley is founder and co-owner of Roscoe's Bed + Bark in Portland, ME, the city's first 24/7 supervised dog daycare, growing it to seven figure revenues in less than three years. Prior to launching Roscoe's, Ashley worked in the corporate retail industry as a buyer for an international department store. Ashley holds an MBA in Entrepreneurship from Boston University.
Dr. Robyn Jaynes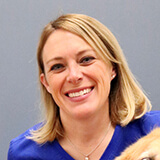 Dr. Robyn Jaynes is an accomplished animal healthcare and business leader whose experience ranges from "in the trenches" veterinary work to overseeing animal healthcare education and services for a multibillion dollar pet industry corporation. She currently serves as Vice President and Regional Director for Exceptional Pets and works as an independent veterinary and pet services consultant. She previously served as Director of Veterinary Services for PetSmart and, currently, is a member of the Arizona Veterinary Medical Examining Board. Dr. Robyn is a graduate of Texas A&M College of Veterinary Medicine and holds a Graduate Certificate in Shelter Medicine from the University of Florida.
Laura Laaman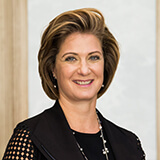 Laura Laaman is known as the queen of revenue for the pet care industry. Since 1989, her company Outstanding Pet Care has been providing word-class consulting and education for the pet care industry. Laura has helped her clients collectively generate over an additional $1 billion in revenue growth. Laura's effective strategies and techniques are consistently proven to boost revenues while empowering her clients to deliver even greater pet care. Since the beginning of her career Laura has been breaking national sales records, publishing top-selling business books, and winning awards for her precedence as a speaker and trainer.
Mark Moore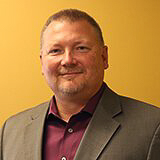 As principal of FMD, with more than 36 years of experience, Mark believes that every project is all about helping you. He is motivated to continue to grow FMD's Animal Care Studio and wants to educate each client and help them get started, while meeting their design, budget and schedule expectations. Mark has done podcasts, webinars with banks, lectures to universities and private companies, all to help the clients. He values the importance of personal, professional relationships with all of FMD's clients and collaborative partners. The ultimate goal is to have a client that is as satisfied using their facility as when they first started to dream of their new project.
Jamie Damato Migdal, CPDT-KA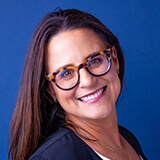 Jamie Damato Migdal, CEO/Founder of FetchFind, has been educating and innovating within the pet industry for over 25 years. A sought-after consultant and public speaker, Jamie has built four national pet service companies and has wide-ranging industry expertise in education, technology, business development, sales, marketing, and management. FetchFind focuses on pet care training and engagement solutions designed to help professionalize the entire industry and draw in the best talent to create a stable, educated workforce.
Kristin Morrison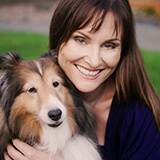 Kristin Morrison started her pet sitting and dog walking company in 1995 and it grew to become one of the largest pet care companies in California. Kristin hired over 250 people in the course of running her business for 18 years and when she sold the business, she had 35 dog walkers and pet sitters and 4 managers on staff. Kristin is the founder of Six-Figure Pet Business Academy™ which provides coaching, webinars and business products to pet sitters, dog walkers, dog trainers, and pet groomers across the United States, Canada, the UK and Australia. Kristin is also the host of the Prosperous Pet Business podcast which is found on iTunes and the Prosperous Pet Business website, as well as the author of five books.
Jess Okon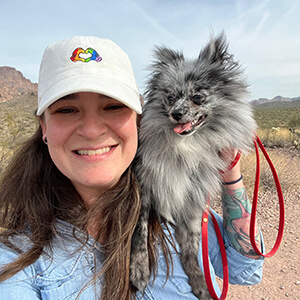 Jess is a leading expert in professional pet care. Jess started her career as a dog bather, and quickly moved up the ranks of the industry. She is a skilled Groomer, but shows her true passion in operational and sales management. Jess has gained experience in all aspects of the pet industry, from the grooming table, to managing high-volume dog hotel, daycare and training facilities across South Florida. Jess built her reputation by working with start-ups in the planning phases, launching new services, pushing sales and developing policies and procedures for solid foundations to support company growth and development.
Sara Beth Pinson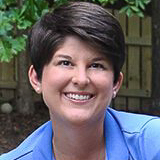 Sara Beth has worked with companion pets for nearly 20 years, the majority of that with Pawtropolis in Athens, GA. She works full-time in the facilities and understands the challenges of daily operations in the pet care industry. She is a Certified Professional Dog Trainer - Knowledge Assessed and is committed to furthering her education and qualifications through various learning opportunities. Sara Beth's philosophy is that animal ownership should be a fun and enriching experience for humans and animals alike and strives to encourage this ideal with her staff and consulting clients. She considers it a privilege to work with Pawtropolis and Dog Daycare Business Consulting and help others provide the best care possible for their pets.
Doug Schatz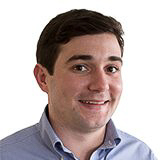 Doug Schatz is the Director of Operations & Partnerships at Market Hardware – a Web Marketing firm that has specialized in working with pet care professionals for more than 10 years. Over the past seven years Doug has managed hundreds of Google Optimization programs for pet care businesses. Doug knows what it takes to help pet care experts get more new clients from Google. Doug is also on the marketing committee for the Professional Animal Care Certification Council (PACCC).
Michael Soler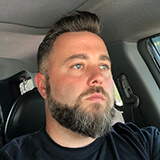 Michael J Soler is the owner and Master Dog Trainer of Blue Line K-9, Inc. located in Harford County Maryland. His own experiences and challenges as a Marine Corps Veteran, Police Officer, Police K9 Officer, Father, and Husband have driven Michael to learn, apply and share his experiences with others. He has impacted the lives of thousands of individuals as well as their canine companions through both Blue Line K-9 and his police service to his community. Michael has now begun to expand Blue Line K-9, Inc. helping more people achieve their dreams of owning a dog training or pet business.
Corina Stammworthy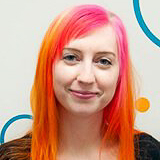 Corina stumbled into the dog grooming industry by chance, but has brought fresh eyes and new ideas. She opened The Laundromutt, a self-service dog wash and grooming salon, on the concept that washing your own dog should be easy and fun. She believes that your dog should always be in the most educated hands, and in the cleanest and calmest environment possible. Corina is a college biology instructor and is currently in graduate school for Biotechnology.
Garret Tadlock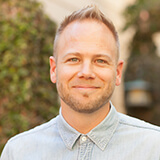 Garret Tadlock, named "Top 40 under 40" for 2017, came to the pet industry with a proven success record in high tech consulting. He discovered an opportunity to marry his experience and passion when he started PawLoyalty Software. During the last 10 years, he has helped over a thousand pet care facilities leverage technology to radically grow their business, delight customers and ensure they are providing the highest quality of care for pets.
Kelly Thyssen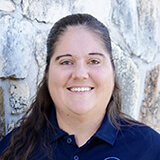 Kelly Thyssen has over 14 years of experience in the animal welfare field. Kelly has been an Animal Control Officer for 12 years, has worked in small animal veterinary clinics as a veterinary technician and surgical assistant, was a kennel manager for a non-profit rescue and worked for the Department of State Health Services Zoonosis Control Division. She currently owns Humane Educators of Texas in Hutto, TX and provides state approved continuing education courses for animal control officers and law enforcement.
Annette Uda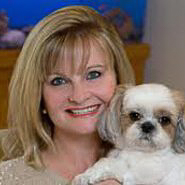 Annette Uda is the founder and CEO of PetAirapy, the animal care industry's leading manufacturer of UVGI air and surface sanitation equipment for over a decade. Annette has a passion for animal health and educating pet care providers on reliable, non-toxic ways to create clean, healthy animal care environments. Her entertaining and educational articles have been published in Pet Boarding & Daycare Magazine, PetVet Magazine, Groomer to Groomer, Animal Wellness Magazine, and more. Annette is a popular and engaging speaker, presenting at animal care events and appearing on television as an infectious disease control expert.
Jennifer Wolf-Pierson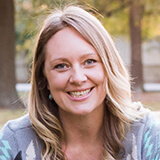 Jennifer is the General Manager for ABC Pet Resort & Spa, a multi-service pet care center located in North Houston. Jennifer earned her BS in Agricultural Science at Colorado State University and is a Certified Professional Animal Care Operator (CPACO). She has years of experience in both small and large animal facility management and is accomplished at leading large teams of 30+ employees.