Lora Bacharach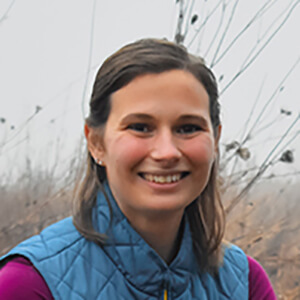 Lora Bacharach, owner and founder of North Country PAWS for Obedience & Enrichment Center, brings over 14 years of experience in the canine industry. Her certifications include Evaluator of AKC, Evaluator and Handler under Therapy Dogs International, Canine Fitness Instructor, and Advanced Certified Dog Trainer through the International Association of Canine Professionals. In addition, she also oversees an inmate training program. Lora's unique approach to training both the handler and their companion always brings new outlooks and interactive ways to train her clients.
Jeff Adney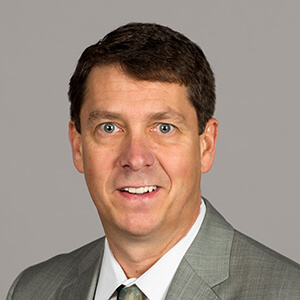 Jeff has worked in the resinous coatings industry for the past 30 years and has been heavily involved in the Animal Care Industry for the past 25. He has worked in the field, trained, sold and marketed for manufacturers and installation companies. Jeff's latest venture is bringing epoxy and installation of animal care related equipment in house. In addition to working with the various flooring and wall products specific to this industry, he consults with designers and architects and enjoys speaking at the various animal care conferences, Veterinary Universities and privately-sponsored events. Jeff currently does strategic business development for TCW Construction, Inc.
Shahrina Ankhi-Krol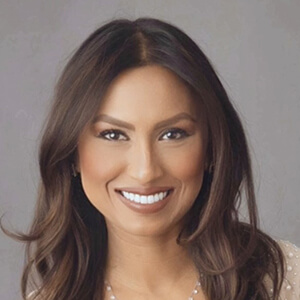 Shahrina Ankhi-Krol is the owner of Ankhi-Krol Law (ankhikrollaw.com), a boutique law firm in New York City that works exclusively with entrepreneurs and small business owners in the areas of business, contract, trademark, and copyright, and she has a niche practice in the pet industry. Shahrina started Ankhi-Krol Law at the age of twenty-seven and has received numerous awards and recognitions for her dedication to the field of law, including Rising Star Super Lawyer. She has given countless talks and presentations at business conferences, expositions and world-renowned educational institutions, and has appeared on television and radio shows, numerous articles, podcasts, magazines and newspapers, and is a frequent commentator on Law and Crime.
Susan Briggs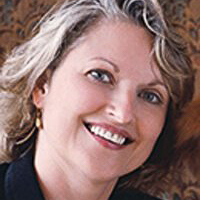 Susan Briggs is a Certified Professional Animal Care Manager, author, speaker, and pet business expert. As co-founder of The Dog Gurus, she brings over 18 years of experience in the pet industry with 12 years as co-owner and operator of a successful dog daycare, lodging, grooming and training business in Houston, Texas. In addition to being a co-author in publishing Off-Leash Dog Play and Knowing Dogs, Susan used her educational background in accounting and published Counting Noses: Accounting and Financial Management Guidelines for the Pet Services Industry. In 2015 Susan co-founded the Professional Animal Care Certification Council whose mission is to provide independent testing and certification for pet care professionals.
Fernando Camacho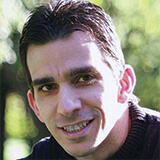 Fern has been a dog behavior consultant for over a decade, helping people and dogs live together better. In addition to working with dogs, he also does private consulting with dog businesses, doing staff training as well as helping them utilize modern resources to expand their customer base and grow their businesses. In addition, Fern runs Overdog Digital, a digital marketing agency specializing in helping dog businesses grow utilizing online tools and platforms. He is also the author of seven books and a speaker at national conferences and private events.
Kari Campbell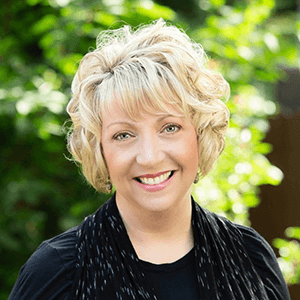 Kari Campbell, a Certified Professional Animal Care Operator, has over twenty years' experience in the pet care industry, seventeen as the founder and operator of Dog Tired K9 Activity Center in Anchorage, Alaska. Dog Tired is an enrichment based daycare that operates with the health, safety, and well-being of their guests as their top priority. Her passion is to provide the highest level of care for her clients through education, compassion, and communication. She has worked with The Dog Gurus for the past four years as a business coach and recently joined their team full time. Kari currently serves on the Professional Animal Care Certification Council Board of Directors.
Eyal Cohen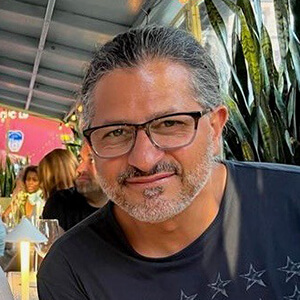 Eyal Cohen started his career in the diamond business, creating and selling important jewelry. Eyal's passion for diamonds is equal to his passion for dogs, which led Eyal to join a pet resort and veterinary business in the metropolitan New York area, ultimately building and acquiring 14 locations. He learned every aspect of operating a pet resort from the ground up, from being a dog handler, to running the front desk, as well as taking reservations and managing the staff. In June 2021, Eyal and his partners sold their pet resort and veterinary businesses to a major consolidator. He is currently the founder of Pet Resort Hospitality Group, which buys pet resorts wholly or in partnership with owners throughout the country.
Claire Cronin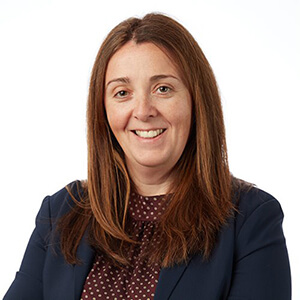 Claire originally joined Live Oak Bank in 2015. In 2018, Claire moved onto the vet and kennel team, where her focus has been on assisting customers with financial options, including acquisitions, expansions, start-ups, and renovation projects. Her goal is to provide financial solutions that afford her clients opportunities to continue to grow their businesses.
Eric Doering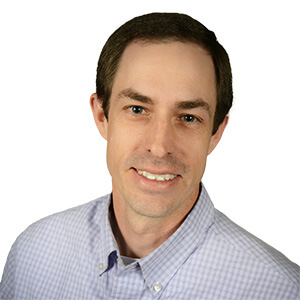 Eric Doering is the Business Development Manager for TWC, one of the leading Animal Care Design Build firms in the United States. TWC specializes in driving new design ideas and creative use of space for Animal Care facilities as well as balancing all the conditions around the project. Eric has presented at the Western Veterinary Conference, Pet Boarding and Daycare conferences, Purdue University, numerous independent one-day seminars, and guided numerous small business owners in maximizing their return on the expanding their business. In addition to working in this specialized field since 2005, he is married to the Executive Director of a multi-doctor Mixed Animal Veterinary Practice in Pennsylvania.
Mel Forbes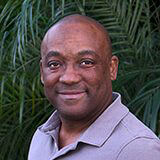 Mel Forbes is a Sanitation Consultant for Health Technology Professional Products Inc. Teaching a simplified approach to sanitation in animal care facilities has been the hallmark of his 15-year career. Working closely with owners and staff to identify areas that are major concerns and implementing the HT Products leading brand of cleaners and equipment, Mel is able to create an OSHA compliant, cost effective, approach to everyday cleaning.
Dr. Matthew Goetz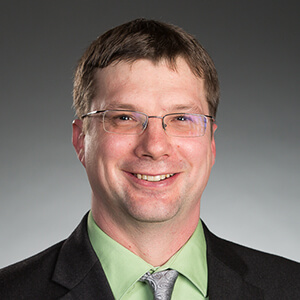 Dr. Matthew Goetz is a professional services veterinarian for Merck Animal Health. He specifically works with animal shelters, boarding facilities, and other non-profit organizations. Dr. Goetz received his Doctor of Veterinary Medicine from Oregon State University as well as a Master of Business Administration from Arizona State University. He has worked in a variety of veterinary settings including private practice, emergency, and animal shelters. Dr. Goetz currently lives in Arizona with his wife, who is also a veterinarian, and multiple cats that have come to live with them over the years.
Teija Heikkilä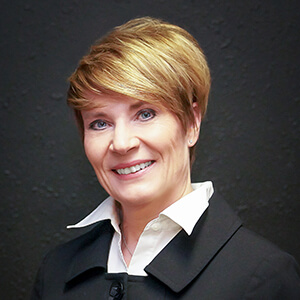 Teija Heikkilä has been a business owner in the pet care industry since the early 90's. She has owned several full-service pet care facilities and founded PET|VET M&A, Sales & Advisory (formerly National Kennel Sales & Appraisals) in 2007. Having personally owned, operated, built and sold pet businesses over the course of her long career has given her the invaluable insight to understand the business aspect of our industry, facility owners, their challenges and drivers. Teija is a highly accredited professional having been awarded "Certified M&A Professional" (CM&AP), "Merger & Acquisition Master Intermediary" (M&AMI) and "Middle Market Professional" (MMP) designations along with being a Licensed Real Estate Broker in most states.
Brandy Keck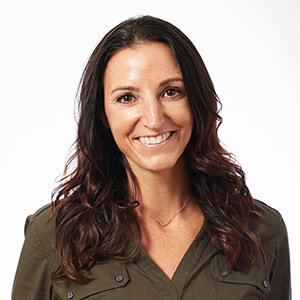 Brandy joined the Live Oak Bank in 2017. Prior to joining the team, she worked at the largest veterinary- and dental-specific conventional lender as a business development officer and at a healthcare/veterinary focused national commercial real estate firm as a brokerage liaison. Brandy has been helping veterinary and healthcare professionals achieve their goals of private practice ownership for the majority of her career. A graduate of Mount Union University and native of northeast Ohio, she is now the head of the Veterinary Lending Division.
Laura Laaman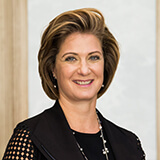 Laura Laaman is known as the queen of revenue for the pet care industry. Since 1989, her company Outstanding Pet Care has been providing word-class consulting and education for the pet care industry. Laura has helped her clients collectively generate over an additional $1 billion in revenue growth. Laura's effective strategies and techniques are consistently proven to boost revenues while empowering her clients to deliver even greater pet care. Since the beginning of her career Laura has been breaking national sales records, publishing top-selling business books, and winning awards for her precedence as a speaker and trainer.
Al Locker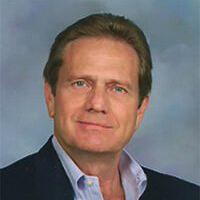 Al Locker is president of Turnkey, Inc. Turnkey, Inc. is a 56-year old design/build construction company specializing in design and consulting for the pet industry. Turnkey has designed over 67 pet care facilities, including veterinary hospitals around the U.S., and built fifteen in the Houston area. Designs range from ground-up construction to lease space build-out/tenant improvements. Al & his wife, Suzanne, have owned ABC Pet Resort in Houston since 1991.
Suzanne Locker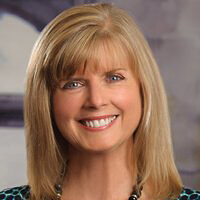 ABC Pet Resort is a multi-service pet care center located in north Houston. Services offered are dog daycare, pet styling, obedience training, a retail boutique, and overnight lodging for dogs and cats. Suzanne has owned and operated ABC since 1991. Throughout her career, Suzanne has been a seminar speaker for various local and national conferences covering a variety of topics. In 2007, she and her husband, Al, were the keynote speakers for AUSboard 2007, Australia's national conference for the pet boarding industry held in Cairns, Australia. The couple consults with start-up veterinary clinics and pet centers, and her husband has designed over 40 centers across the U. S.
Phil Miller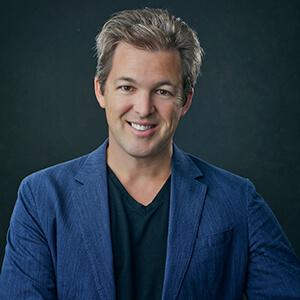 Phil Miller is the Founder & President of Pawville, Inc. He started with his first facility in 2007 and grew Pawille to a chain of seven pet resorts in North Carolina and Florida. Pawville was recently featured in Inc magazine as one of the 5,000 fastest growing companies in the US and is on track to repeat that performance next year. Phil obtained his MBA from University of North Carolina Wilmington where he learned to incorporate business fundamentals into his pet resort business. His understanding of business mechanics has enabled his business growth and he enjoys sharing these insights with other pet business owners.
Eve Molzhon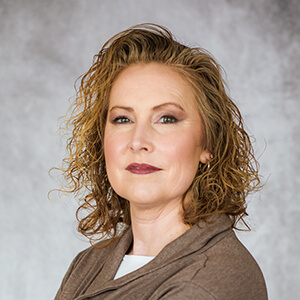 Eve Molzhon's interest in dogs began 20 years ago as a board member for Capable Canines of Wisconsin, a non-profit service dog organization. She worked in sales management, marketing, and project management, but CCOW inspired her to delve into the animal care industry. She is a member of APDT, IACP, and IAABC. In 2013, she opened Fun Fur Pets Dog Daycare and Boarding. As business grew, Eve saw gaps in employee training, so she created an online, video-based, fully automated staff training program, Dog Handler Academy. At Fun Fur Pets, she created Dog School, a program for dog socialization and obedience training.
Ashlee Moore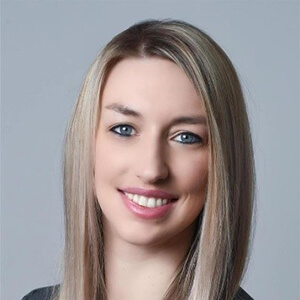 With over a decade of experience in growing successful start-ups, Ashlee knows what it takes to build a successful business from the ground up. Through her work as a Sales and Business Development professional, Ashlee has been an integral part of the success and growth of businesses in the health, wellness, and veterinary space. She has worked with pet care businesses across the country, is passionate about their results, and knows what it takes to stand out in this very competitive field. She holds a degree in Business Management and Marketing from Penn State and has leveraged her knowledge and expertise to ensure the goals of small business owners are achieved. Outside of work, Ashlee is passionate about animal welfare and volunteers weekly at a local animal shelter.
John Seal
John Seal is a passionate advocate for small businesses and accountable marketing. For the last 20 years, he has helped businesses in the pet services space improve their bottom line and capture market share by implementing highly targeted marketing campaigns. Drawing from successful campaigns for national brands like Costco, US Bank, and hundreds of businesses across the country, John has demonstrated the ability to identify the most impactful marketing tactics for each budget and competitive landscape to help you drive more bookings. John and his team at Hangar Marketing provide actionable insights to connect prospects with pet service providers to get results.
Garret Tadlock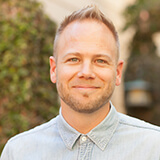 Garret Tadlock has worked with thousands of Pet Care Professionals over the past decade to improve the pet and parent experience, educate staff on data-driven decision making, and improve profitability across daycare, grooming, training and boarding facilities. With a proven track record in technology and automation, he always provides actionable tips and tricks that can be implemented by any facility, big or small, new or seasoned.
Jennifer Wolf-Pierson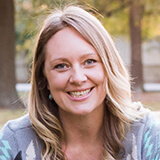 Jennifer has served since 2016 as General Manager for ABC Pet Resort & Spa, a multi-service pet care center located in North Houston. She also is a consultant and instructor for Pet Care Management Boot Camp, in partnership with Turnkey, Inc., an architectural design/build/operations firm specializing in pet care and veterinary facilities. Jennifer helps both existing and start-up facilities streamline their operations, improve their team management, and understand revenue-generating strategies. Jennifer earned her BS in Agricultural Science at Colorado State University, is a Certified Professional Animal Care Operator (CPACO), a PetTech CPR and First Aid Instructor, and is a Certified Professional Dog Trainer (CPDT-KA).