Laura Laaman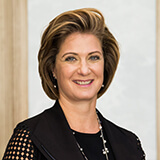 Laura Laaman is known as the queen of revenue for the pet care industry. Since 1989, her company Outstanding Pet Care has been providing word-class consulting and education for the pet care industry. Laura has helped her clients collectively generate over an additional $1 billion in revenue growth. Laura's effective strategies and techniques are consistently proven to boost revenues while empowering her clients to deliver even greater pet care. Since the beginning of her career Laura has been breaking national sales records, publishing top-selling business books, and winning awards for her precedence as a speaker and trainer.
Jeff Adney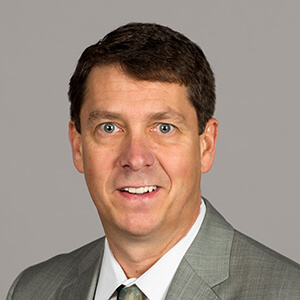 Jeff has worked in the resinous coatings industry for the past 30 years and has been heavily involved in the Animal Care Industry for the past 25. He has worked in the field, trained, sold and marketed for manufacturers and installation companies. Jeff's latest venture is bringing epoxy and installation of animal care related equipment in house. In addition to working with the various flooring and wall products specific to this industry, he consults with designers and architects and enjoys speaking at the various animal care conferences, Veterinary Universities and privately-sponsored events. Jeff currently does strategic business development for TCW Construction, Inc.
Laura Bridges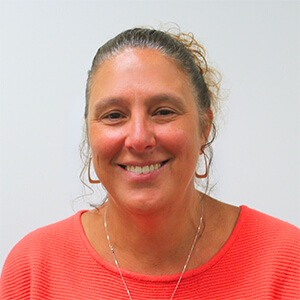 Laura Bridges, CISR, is the Pet Services Manager for Village Insurance Agency Inc. DBA Business Insurers of the Carolinas, an insurance agency that specializes in the pet care and related services/products industry since 1992. Over the past 24 years Laura and the pet services team have provided customer service and care to over 40,000 pet care service professionals nationwide, including boarding/daycare operators in home boarding/daycare providers, pet sitters/dog walkers, dog/pet trainers, pet groomers and more. Laura began working in the insurance industry on the company side in 1996 and transitioned to the agency side in 2000. She obtained her Certified Insurance Service Representative designation in 2016.
Drew Brinkoetter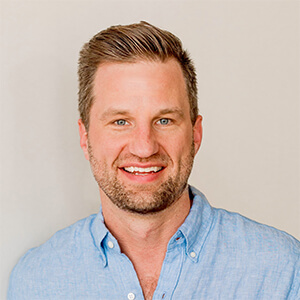 Driven by a profound interest in the convergence of technology and customer experience, Drew is a repeat entrepreneur with an extensive background in operations, sales, and finance who has spent most of the last decade in the pet industry. Currently, he is CEO and Co-founder of Goose, a pet technology company focused on innovative solutions for pet service providers. Prior to Goose, Drew co-founded Yardstick, a premium boarding and daycare provider in the Southeastern US, and was active in a number of strategic investments across the pet consumer, lighting systems, and healthcare technology industries.
Fernando Camacho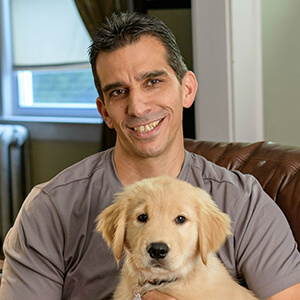 Fern has been a dog behavior consultant for over a decade, helping people and dogs live together better. In addition to working with dogs, he also does private consulting with dog businesses, doing staff training as well as helping them utilize modern resources to expand their customer base and grow their businesses. In addition, Fern runs Overdog Digital, a digital marketing agency specializing in helping dog businesses grow utilizing online tools and platforms. He is also the author of seven books and a speaker at national conferences and private events.
Kari Campbell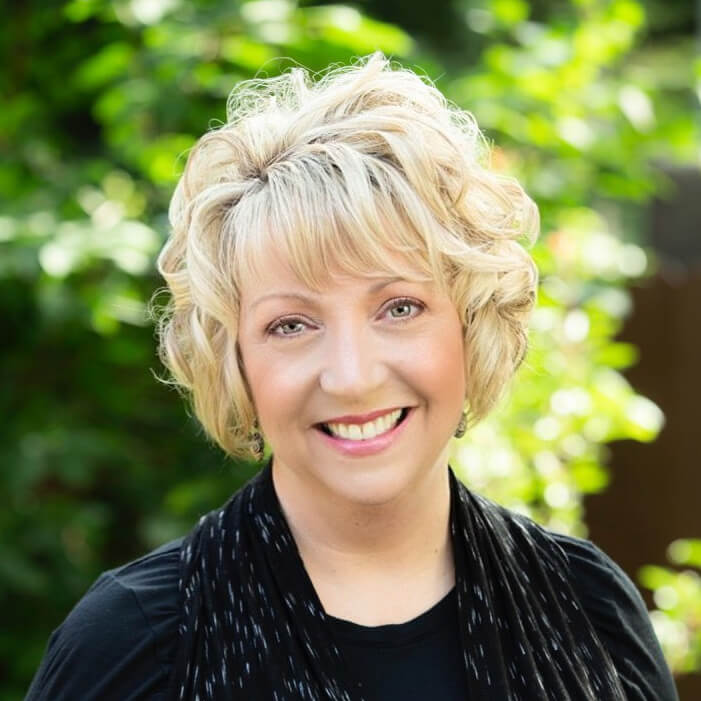 Kari Campbell, a Certified Professional Animal Care Operator, speaker and pet business expert, has over twenty years' experience in the pet care industry, eighteen as the founder and operator of Dog Tired K9 Activity Center in Anchorage, Alaska. Dog Tired is an enrichment based daycare that operates with the health, safety, and well-being of their guests as their top priority. Her passion is to provide the highest level of care quality for her clients through education, compassion, and transparent communication. She has worked with The Dog Gurus for the past five years as a business coach and recently joined their team full time. Kari served on the Professional Animal Care Certification Council Board of Directors for the past six years. She is the co-founder of The Normandy Project, an animal pet food bank in Alaska and co-founder of the Alaska League for Animal Welfare Standards (LAWS).
Claire Cronin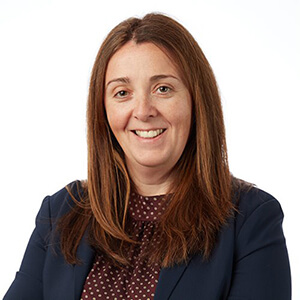 Claire originally joined Live Oak Bank in 2015. In 2018, Claire moved onto the vet and kennel team, where her focus has been on assisting customers with financial options, including acquisitions, expansions, start-ups, and renovation projects. Her goal is to provide financial solutions that afford her clients opportunities to continue to grow their businesses.
Eric Doering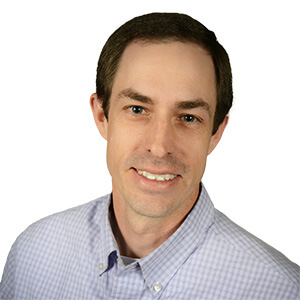 Eric Doering is the Business Development Manager for TWC, one of the leading Animal Care Design Build firms in the United States. TWC specializes in driving new design ideas and creative use of space for Animal Care facilities as well as balancing all the conditions around the project. Eric has presented at the Western Veterinary Conference, Pet Boarding and Daycare conferences, Purdue University, numerous independent one-day seminars, and guided numerous small business owners in maximizing their return on the expanding their business. In addition to working in this specialized field since 2005, he is married to the Executive Director of a multi-doctor Mixed Animal Veterinary Practice in Pennsylvania.
Alyson Fisher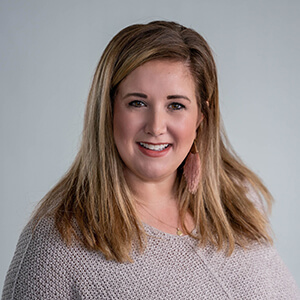 Alyson Fisher has been in the pet industry for over 10 years, beginning in rescue then moving in to pet resort ownership. She purchased a small pet resort in 2017 after having worked a high-stress international travel job for most of her career prior. She has grown that resort from three employees for 20-40 pets per day to now employing 40+ staff, has added two additional facility locations, and her teams care for 200+ pets daily. In 2022, Alyson joined the Gingr Pet Care Software team, working with owners to help streamline their business, help to fine-tune efficiency and grow. Her passion for the industry and strong background in business brings a unique set of skills.
Selena Gagnon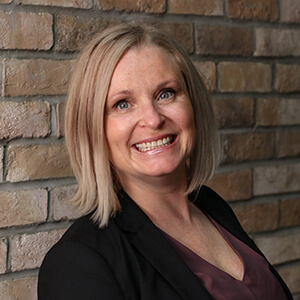 Selena is the Director of Technical Services at Virox Technologies Inc., the creator of Rescue Disinfectants. She brings five years of experience in infection prevention, working with the surface disinfectants in both animal and human health portfolios. Selena, alongside her team of technical experts, is responsible for overseeing the launch of new disinfectants and formats specially designed for animal care settings. The department also oversees training and the creation of technical resources to successfully implement cleaning and disinfection protocols to keep staff and animals in their care safe.
Teija Heikkilä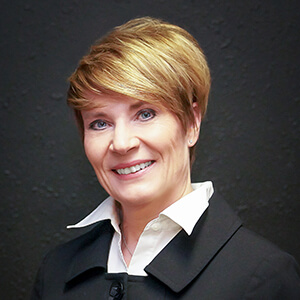 Teija Heikkilä has been a business owner in the pet care industry since the early 90's. She has owned several full-service pet care facilities and founded PET|VET M&A, Sales & Advisory (formerly National Kennel Sales & Appraisals) in 2007. Having personally owned, operated, built and sold pet businesses over the course of her long career has given her the invaluable insight to understand the business aspect of our industry, facility owners, their challenges and drivers. Teija is a highly accredited professional having been awarded "Certified M&A Professional" (CM&AP), "Merger & Acquisition Master Intermediary" (M&AMI) and "Middle Market Professional" (MMP) designations along with being a Licensed Real Estate Broker in most states.
Dominic Hodgson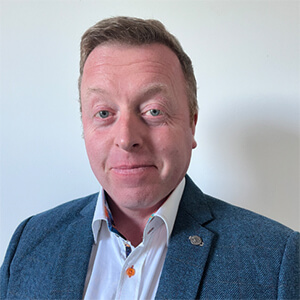 Dom Hodgson, from North East England, is known as "The Pet Biz Wiz," and is CEO of Pet Business Marketing Ltd. In 2011, he pioneered the launch of the UK's first Dog Adventure company and is also a highly respected dog trainer who has authored nine books. As one of the world's leading pet business coaches and marketing strategists, Dom has helped over 1,600 frustrated pet business owners to double or triple their revenue so they can work less, have more fun, and create a truly impactful business. His superpower is helping ambitious, heart-centred petpreneurs to stand out, systemise and scale up their existing business, and find the "hidden money" by exploiting new business opportunities.
Nikhil Joshi, VMD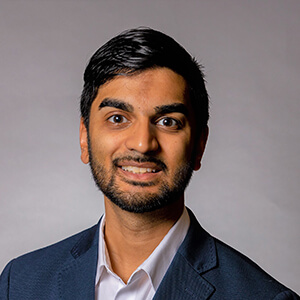 Dr. Nikhil Joshi is the senior professional services veterinarian for Merck Animal Health in the Mid-Atlantic. He earned his VMD and certificate in veterinary public health from the University of Pennsylvania. He completed a post-graduate internship in New Jersey and has worked in both emergency and general practice settings across the mid-Atlantic. He previously served as a state representative for the Humane Society Veterinary Medical Association. He currently resides in the Philadelphia suburbs with adopted canine and feline children.
Geoff Klapisch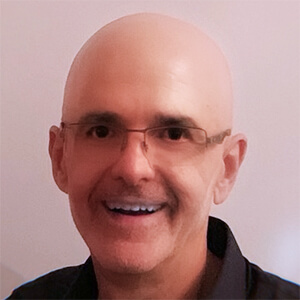 As the Chief Marketing Officer of DOGTV, Geoff is a driving force behind all communications and marketing initiatives, forging strategic brand partnerships, and fostering collaborations with cable operators. With an impressive track record spanning over 25 years in both advertising agencies and renowned brands, Geoff honed his exceptional pet parent targeting skills during his tenure at Chewy.com. Beyond his professional endeavors, Geoff is deeply committed to nurturing the next generation of marketers entering the workforce. Thus, when he isn't spearheading DOGTV's marketing efforts, you'll find him sharing his wisdom and knowledge in the classroom at Boston University, where he teaches Marketing and Media Strategies at both the undergraduate and graduate levels.
Dana Kreutzer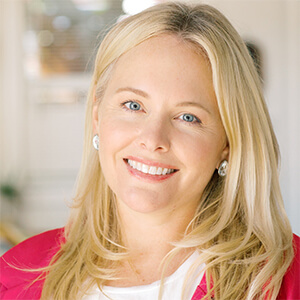 Dana Kreutzer is a business owner, investor, and an expert in the pet industry. With over 11 years of experience in the pet industry, Dana built a multi-million dollar pet resort chain in the Southwest before she made the choice to found the company Wild Paw Consulting, a firm that offers exceptional advisory services to pet industry business owners. When not busy with work, Dana loves spending quality time with her family, traveling, and exploring the great outdoors with her beloved English bulldog, Rosie.
C. Scott Learned, PE, LEED AP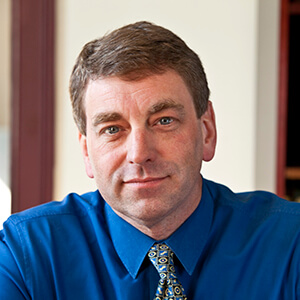 Scott Learned is a licensed mechanical engineer and a licensed electrical engineer as well as a LEED Accredited Professional and is licensed in over 45 states. He has provided engineering and consultations on hundreds of animal shelters, veterinary hospitals, kennels, daycares, and grooming facilities across the U.S. and Canada. Scott supervises the engineering and design of the mechanical, electrical, plumbing, fire protection, and noise control systems as well as interior design and planning. He is also a published author and sought-after speaker in the animal care industry. Additionally, Scott is a Principal Member of the National Fire Protection Association Standards Committee 150: Standard on Fire and Life Safety in Animal Housing Facilities.
Al Locker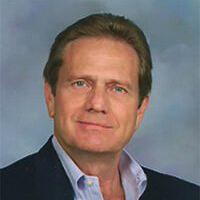 Al Locker is president of Turnkey, Inc. Turnkey, Inc. is a 56-year old design/build construction company specializing in design and consulting for the pet industry. Turnkey has designed over 67 pet care facilities, including veterinary hospitals around the U.S., and built fifteen in the Houston area. Designs range from ground-up construction to lease space build-out/tenant improvements. Al & his wife, Suzanne, have owned ABC Pet Resort in Houston since 1991.
Beke Lubeach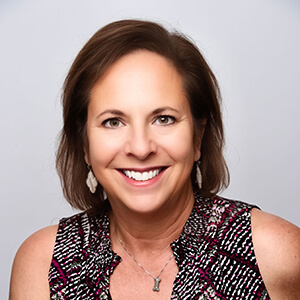 Beke Lubeach is an accomplished Marketing and Sales Strategy Specialist with a relentless drive to achieve extraordinary business objectives and deliver exceptional results. As the visionary CEO of DOGTV, she spearheaded the company's ascent to the pinnacle of the industry, pioneering the world's first television channel scientifically crafted to entertain and relax canine viewers. With a rich professional journey spanning over 25 years, Beke boasts extensive expertise in the pet industry, media, and professional sports domains, and her outstanding achievements have earned her prestigious accolades, including the esteemed "Woman Of Influence" award from Pet Age Magazine and multiple Telly Awards for her remarkable ad campaigns.
John Maresh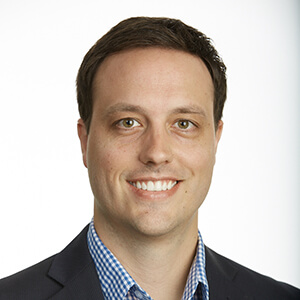 John has been involved with Destination Pet's growth since the company was founded in 2017, initially as an outside M&A consultant and then officially as Vice President of Mergers & Acquisitions in February of 2020. John is proud to have helped build Destination Pet's business development team which has grown the company to over 160 locations and in that time he has had the privilege to meet and work with hundreds of pet resort owners around the country as they explored exit opportunities. John has experienced and learned to solve for so many common and unique challenges that need to be resolved on every deal and is happy to share with business owners what we have learned and how owners can simplify their future exit when that time comes.
Shawnte Marquez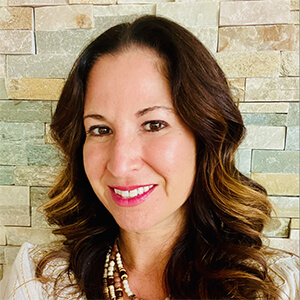 Shawnte Marquez, Business Development and Coaching Guru at the Dog Gurus, previously owned Joyful Paws Pet Hotel & Daycare in Long Beach, California. Shawnte started the business independently and stumbled over various obstacles. She sought help from the Dog Gurus and built the company to gross over seven figures, allowing her to sell the business on her terms. Since selling her business, she has gained a strong understanding of the preparation necessary to be a viable business for buyers. Her strengths are helping owners switch to working on their business rather than in it by developing their management team, building a successful sales process, understanding their financials, and increasing profit margins while maintaining the highest standards and care quality for pets.
Phillip Paris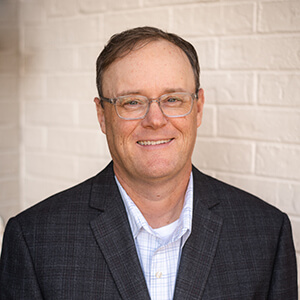 Phillip Paris is the lead consultant at Phillip Paris Consultants and is the co-founder of Pet Business REVolution and Founder of Leadership REVolution through which he has worked with many facilities all over the U.S. and Canada. Having owned a pet resort for over 11 years, Phillip has learned many valuable principles and lessons that he shares with people all over the U.S. His passion is helping businesses understand the industry, increase revenue, manage payroll, implement excellent customer service systems, develop leaders, empower owners to make big shifts in their businesses, and to help modernize the pet care industry through innovative and creative methods.
David Pearsall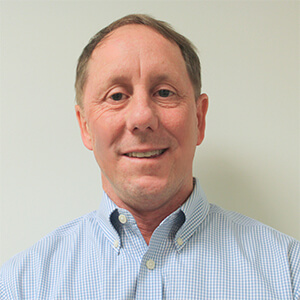 David Pearsall, CIC, CWCA, is the co-owner of Village Insurance Agency Inc. DBA Business Insurers of the Carolinas, an insurance agency specializing in the pet care and related services/products industry since 1992. Over the last 25+ years, David and his team have provided customer service and care to over 40,000 pet care service professionals nationwide, including boarding/daycare operators, in home boarding/daycare providers, pet sitters/dog walkers, dog/pet trainers, pet groomers and more. David began his risk management and insurance career in 1995. He obtained his Certified Insurance Counselor (CIC) and Certified Workers Compensation Advisor (CWCA) designations in 2002.
Bill Reinhart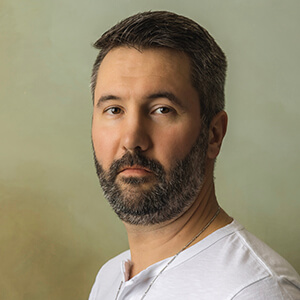 Bill has been an active marketer for over 15 years with experience leading teams in web development, SEO, and lead generation. Bill's agency, Signature W Studio, has been working with the pet industry for a number of years. Bill realized his ability to service the pet industry while working with his first few clients in the space, he got really good at delivering cost-effective leads and creating great content for these businesses. It made sense for him to offer this service to as many pet service businesses as possible. Bill currently runs a Facebook group dedicated to providing marketing resources to the pet industry while continuing to blog and host free webinars.
Michael Soler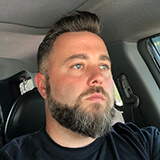 Michael J Soler is the owner and Master Dog Trainer of Blue Line K-9, Inc. located in Harford County Maryland. His own experiences and challenges as a Marine Corps Veteran, Police Officer, Police K9 Officer, Father, and Husband have driven Michael to learn, apply and share his experiences with others. He has impacted the lives of thousands of individuals as well as their canine companions through both Blue Line K-9 and his police service to his community. Michael has now begun to expand Blue Line K-9, Inc. helping more people achieve their dreams of owning a dog training or pet business.
Garret Tadlock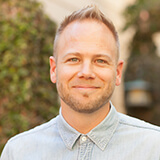 Garret Tadlock has worked with thousands of Pet Care Professionals over the past decade to improve the pet and parent experience, educate staff on data-driven decision making, and improve profitability across daycare, grooming, training and boarding facilities. With a proven track record in technology and automation, he always provides actionable tips and tricks that can be implemented by any facility, big or small, new or seasoned.
Peter Tanella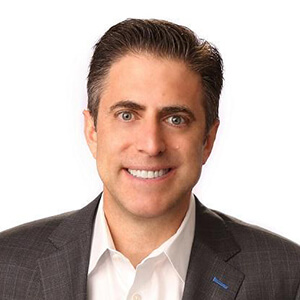 Peter Tanella is the Co-Chair of the Mandelbaum Barrett PC Corporate Practice Law Group and a member of the Firm's Executive Committee. Peter's practice focuses heavily on representing entrepreneurs, emerging growth companies, and owner-managed businesses. Having worked with many companies throughout his career, Peter brings a depth of legal and business knowledge to his clients, coupling experience with practical and creative advic. Peter has extensive experience in a diverse range of practice areas, including mergers and acquisitions, corporate formations, commercial transactions, corporate governance, commercial real estate, commercial lending, construction law, employment law, healthcare and life sciences, intellectual property and risk management.
Annette Uda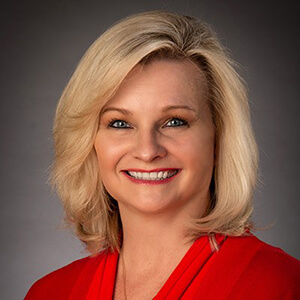 Annette Uda, the visionary president of Aerapy Animal Health, has been at the forefront of indoor air quality since 2008. With an intimate understanding of what it takes to eradicate disease from animal care environments, Annette's deep passion for the industry and unwavering commitment to mitigating disease transmission have driven Aerapy to excel in commercial-grade UVGI air and surface disinfection technology. Her dedication to human and animal health led to patents, design awards, and Emergency Use Authorization during the pandemic, garnering prominent media recognition. As a published writer, and sought-after speaker, she actively contributes to ASHRAE committees, shaping UV technology and air disinfection standards.
Madison Warner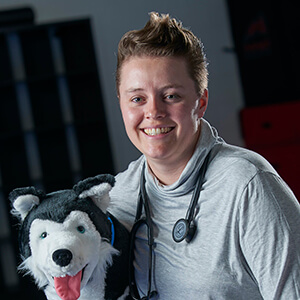 After a decade of working as an emergency responder, vet tech, and in other pet business roles, Maddie saw the need for pet emergency education programs and jumped into action. Since 2018, she has been teaching pet first aid & CPR and providing emergency prevention consulting to pet owners & professionals across the US. Maddie was a FEMA search & rescue K9 handler, firefighter/EMT-A, and holds many disaster-related certifications including; Animals in Disasters, Veterinary Tactical Group T3C, and a bachelor's degree in Emergency Management. She brings a whole-picture approach to teaching including, prevention, response, and recovery. She lives in Salt Lake City with her retired search dog Tanner and cat Kricket.
Jennifer Wolf-Pierson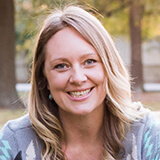 Jennifer has served since 2016 as General Manager for ABC Pet Resort & Spa, a multi-service pet care center located in North Houston. She also is a consultant and instructor for Pet Care Management Boot Camp, in partnership with Turnkey, Inc., an architectural design/build/operations firm specializing in pet care and veterinary facilities. Jennifer helps both existing and start-up facilities streamline their operations, improve their team management, and understand revenue-generating strategies. Jennifer earned her BS in Agricultural Science at Colorado State University, is a Certified Professional Animal Care Operator (CPACO), a PetTech CPR and First Aid Instructor, and is a Certified Professional Dog Trainer (CPDT-KA).