Sara Beth Pinson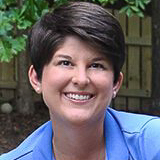 Sara Beth has worked with companion pets for nearly 20 years, the majority of that with Pawtropolis in Athens, GA. She works full-time in the facilities and understands the challenges of daily operations in the pet care industry. She is a Certified Professional Dog Trainer - Knowledge Assessed and is committed to furthering her education and qualifications through various learning opportunities. Sara Beth's philosophy is that animal ownership should be a fun and enriching experience for humans and animals alike and strives to encourage this ideal with her staff and consulting clients. She considers it a privilege to work with Pawtropolis and Dog Daycare Business Consulting and help others provide the best care possible for their pets.
Rick Bacon, FAIA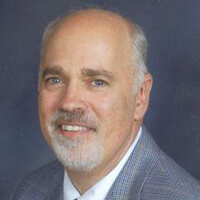 Rick Bacon is a registered architect with over 35 years' experience in the design and construction industry. He holds architectural registrations in 24 states and he is a LEED® Accredited Professional for sustainable design, a Florida licensed General Contractor, and a member of the AIA College of Fellows. Since 1995, Rick has designed or consulted on over 165 animal housing projects in 29 states, Canada and Taiwan. Bacon Group, Inc. is located in Clearwater, FL, and provides architecture, planning, interior design, and project management with 85% of its design work done for pet boarding and daycare, humane sheltering, and veterinary care professionals. Rick is a frequent design workshop leader for national conferences and regularly contributes articles on animal care facility design for Pet Boarding & Daycare magazine and other industry publications.
Fernando Camacho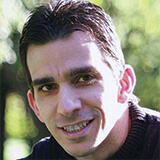 Fernando Camacho has been a dog behavior consultant for the past ten years, helping people and dogs live together better. In addition to working with dogs he also does private consulting with dog businesses, doing staff training as well as helping them utilize modern resources to expand their customer base and grow their businesses. Fern is also the author of 5 books and a speaker at national conferences and private events.
Catherine Cano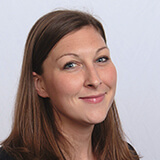 Catherine Cano is an attorney in the Omaha, Nebraska office of Jackson Lewis P.C. Catherine focuses her practice in several areas of employment litigation, including employment discrimination, retaliation and whistleblower claims, and non-competes and unfair competition. Catherine's practice also includes counseling employers on day-to-day employment issues, and assisting clients involved in union organization campaigns, collective bargaining, grievance arbitrations, and unfair labor practice charges.
Tricia Clements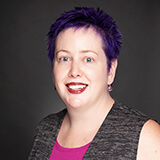 Tricia Clements is the Chief Fur Wrangler at MuttButs.com. She is a social media manager and consultant specializing in pet businesses and video. Tricia creates and manages social media content, writes blogs, and manages social media accounts, including Google My Business. Tricia is actively involved in the WordPress community, speaking at various meetups and WordCamps across Metro Atlanta and the southeast. It's a community that allows her to consistently learn and bring new and fresh ideas to her clients. You can find her on social media @MuttButs where she shares tips about social media and also talks about and shows off her MuttBut, Margi.
Steve Dale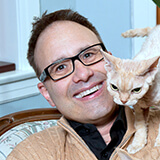 Steve Dale, CABC (certified animal behavior consultant) is host of two nationally syndicated radio shows and is on WGN Radio, Chicago. He's an editor of Decoding Your Dog, authored by American College of Veterinary Behaviorists. He's writen for various publications including Veterinary Practice News, CATSTER, PetVet and the Journal of National Association of Veterinary Technicians in America. He's appeared in People magazine to USA Today. His numerous TV appearances include The Oprah Winfrey Show, National Geographic Explorer and various Animal Planet shows. He serves on the Boards of Directors of the Human Animal Bond Association and Winn Feline Foundation.
Claire Ellington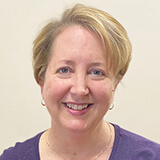 Claire Ellington is the Senior General Manager over Rover Oaks Pet Resort's two locations in Houston and Katy, TX. These award-winning, upscale resorts have a combined revenue of over $7 million and employ over 120 people. Claire holds Bachelor degrees in Business and Marketing from the University of Texas at Austin and started her career in the technology industry. After selling her restaurant software company to OpenTable in 2009, Claire has applied her customer service, business operations and people management knowledge to the pet care industry. Claire lends her expertise to pet care facility owners and operators who are just starting out or who want to take their business to the next level.
Dr. Michelle Evason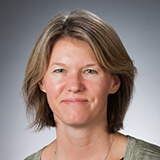 Michelle Evason, BSc DVM DACVIM is an associate professor in small animal internal medicine at the Atlantic Veterinary College (Prince Edward Island, Canada) and also works as an independent medical and nutrition consultant. She has worked in general practise, specialty clinical practice at large private referral centers, in academia and in the animal health and pet food industry. She has a range of clinical research interests, some of which include: infectious disease (with an emphasis on Lyme, tick-borne and leptospirosis), antimicrobial stewardship, nutrition and veterinary (and pet-owner) knowledge, attitudes and perceptions surrounding these topics.
Jessica Finnegan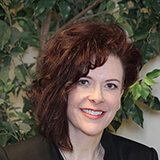 Jessica Finnegan is the Director of Operations at Greenbriar Veterinary Hospital & Luxury Pet Resort in Maryland, a 400-suite boarding campus and a hybrid of a resort and hospital. She received her degree in Business Management from Edinboro University in Edinboro, PA. Jessica is the founder and CEO of Trinity Tower Consulting where she invests a great deal of time mentoring and coaching owners and leaders within the pet care industry. Her passion for "out of the box" methods of business development has benefited pet advocates in driving their business to the next level.
Teija Heikkilä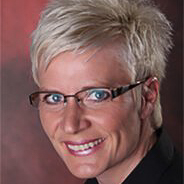 Teija Heikkilä founded National Kennel Sales & Appraisals in 2007 after 18 years of being an owner-operator of full-service pet care facilities. Successfully owning and selling her own facility gave her the invaluable skills to intrinsically understand facility operators, their businesses and how-to best structure a confidential sale while maximizing profits. After selling her last business, Teija obtained the necessary training for appraising businesses from the Institute of Business Appraisers as well as business brokering credentials from American Business Brokers Association (Accredited Business Intermediary, ABI) and M&A certifications from Coles College of Business and M&A Source.
Laura Laaman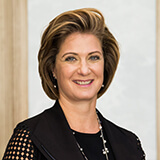 Laura Laaman is known as the queen of revenue for the pet care industry. Since 1989, her company Outstanding Pet Care has been providing word-class consulting and education for the pet care industry. Laura has helped her clients collectively generate over an additional $1 billion in revenue growth. Laura's effective strategies and techniques are consistently proven to boost revenues while empowering her clients to deliver even greater pet care. Since the beginning of her career Laura has been breaking national sales records, publishing top-selling business books, and winning awards for her precedence as a speaker and trainer.
Jill Pipino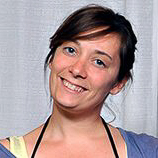 Jill Pipino started grooming in 2000. She bought a turnkey operation, turning it into a successful business offering her clients everything from daycare to spa services and personality trims to show styles. She began regularly attending seminars and trade shows at the beginning of her career, and started competing in 2007. She has been a regular in the competition circuit ever since. In an effort to further her understanding of pet styling, she has trained privately with top stylists and breeders. She also works with breeders and handlers at dog shows and is looking forward to showing her field spaniel, Brucie.
Jake Romero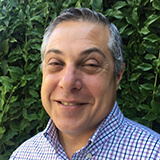 Jake Romero, Owner of PRP Reporting, is the former co-owner of Folsom Dog Resort & Training Center (FDR). Sold in 2017, FDR is one of the most successful pet care facilities in the country. A key reason for this success was Jake's in-depth understanding of the numbers in FDR's sales and operations, which he was able to share with this business partners, bankers, investors, and eventual buyers. Through the evolution of FDR, Jake developed a systematic approach to monitoring and measuring the pet care business through specific data collection processes, metrics, and industry-specific financial reporting.
Shawna Schuh, CSP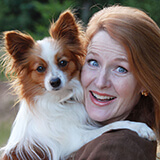 Shawna Schuh, CSP (Certified Speaking Professional), shares her life with various four-legged friends and has been an Executive Coach for nearly three decades, a Master NLP Practitioner and the President of Women in the Pet Industry Network, which promotes female leaders in the pet space. Shawna has spent the last three decades working with leaders and creating content that will help them think more strategically, communicate more effectively and present more powerfully. Shawna helps pet leaders who are already great and want to be magnificent.
Dr. Shawn Seitz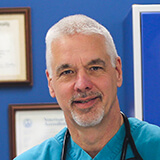 Dr. Seitz graduated with his DVM from MSU in 1984. He's owned multiple veterinary practices, built a veterinary product distributorship, and worked corporately for a billion dollar a year medical supply manufacturing corporation, growing their presence into the veterinary community. He started Alpha Tech Pet, Inc. in 1989, with a focus on developing environmentally sensitive products for pet care and facility maintenance. He has established a strong, highly knowledgeable presence in the animal care marketplace, with sales of nationally branded items throughout the United States.
Dr. Jason Stull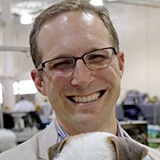 Jason Stull is an Assistant Professor in veterinary medicine at the Atlantic Veterinary College and The Ohio State University. Over the past 15 years, he had been involved in veterinary infection control, protecting people and animals from infectious diseases. He has lectured to business owners and staff of animal group settings, such as boarding facilities and daycares, on infection control, and conducted outbreak investigations and research on infection control-related topics (including canine influenza virus). He holds a VMD from the University of Pennsylvania, Masters in Preventive Veterinary Medicine from the University of California at Davis, and PhD in veterinary infectious disease from the University of Guelph. He is a Diplomat of the American College of Veterinary Preventive Medicine.
Dr. Lynne Swanson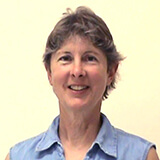 Lynne Swanson, DVM is the author of "Learning DOG" and "SMILE! and other practical life lessons your dogs can teach you (while you are training them)." Together with her Doberman partner, Hiker, she enjoys traveling the U.S. and Canada to speak at conferences and volunteer with the not-for-profit SMILE! Project. This project provides training for shelter, rescue, boarding, training and veterinary personnel (in groups of 30 or more, often networking together), and it raises funds to support dog rescue and the SMILE! pet-parenting library initiative.
Jeff Wallen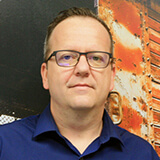 When not with his dog, Jeff spreads InTouch's core values around to the veterinary industry. Educating practices and the industry on how to do things the right way online, Jeff learns and educates daily on what's working today in the digital world. InTouch is regarded as a "thought leader" in the veterinary digital marketing world, being the home to many of the top experts in veterinary web development and SEO.
Joe Zuccarello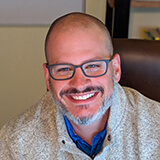 Joe's journey in the pet industry started in 1986. Joe helped advance one of the World's most prestigious Pet Resorts for nearly 20 years. Joe then began a 10-year focus on grooming product development as Director of Innovation and Product Development. In 2018, Joe joined the team at Paragon, the leading pet professional development and education solutions company. Joe leads the company's efforts in providing learning solutions for the pet grooming services industry which are used by individuals, pet salon owners, and multi-unit retailers as their core training tools for new groomers and enhancing the skills of existing staff.