Jon C Coward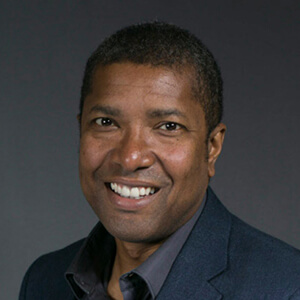 Jon C Coward is a well-seasoned Web Development and SEO consultant, author, podcast host, speaker and former standup comic. His company, 7 Sided Cube, has been delivering business-changing marketing programs with creative, forward-thinking online strategies for clients nationwide. Before taking the agency plunge, Jon earned an BA in Advertising and an MBA in Marketing. Throughout his career he has served as Regional Marketing Manager at cable television networks CNN and MTV as well as several national companies and agencies.
Eric Beck
Eric is an educator and coach for pet care facility owners around the world wanting to reach full business and staff potential. His industry-leading staff education and management systems help make facilities "best in class" via a process called management automation. Mr. Beck holds a bachelor's degree from Belmont University, is a thirty-one time international martial arts medalist (3rd Degree Black Belt), an accomplished jazz musician, and has served as a Specialist in the United States Army National Guard. Before launching MasterPlan Pet Care, he was the international Director of Training for E-Myth Worldwide. Eric is also a TEDx speaker on issues dealing with business innovation, the next generation, and leadership.
Dr. Kate Boatright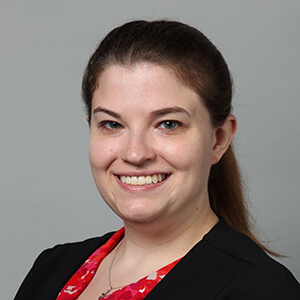 Dr. Kate Boatright is a small animal general practice veterinarian from western Pennsylvania. Since graduating from the University of Pennsylvania in 2013, she has worked in general practice and emergency clinics across Pennsylvania. Dr. Boatright enjoys educating veterinary teams, pet professionals, and pet owners as a speaker and author. Her favorite topics include communication, team building, and the unique challenges facing the veterinary profession. Outside of the clinic, she enjoys running and spending time with her husband, son, and cats.
Amber Burckhalter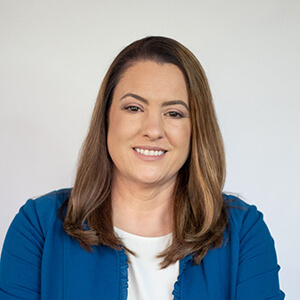 Sought after for her relaxed yet realistic approach, Amber Burckhalter, CDBC, CPACO has spent 30+ years in the Pet Industry. She has received numerous awards from national organizations including the Chamber of Commerce, the APDT, Atlanta Business Chronicle and the National Small Business Development Center. Amber has been featured on CNN, Animal Planet, and NPR as well as several other national media outlets for her innovative canine and business programs. Currently, Amber serves as a consultant for local and national brands, the President of K-9 Coach, and a Coach for The Dog Gurus.
Fernando Camacho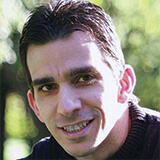 Fern has been a dog behavior consultant for over a decade, helping people and dogs live together better. In addition to working with dogs, he also does private consulting with dog businesses, doing staff training as well as helping them utilize modern resources to expand their customer base and grow their businesses. In addition, Fern runs Overdog Digital, a digital marketing agency specializing in helping dog businesses grow utilizing online tools and platforms. He is also the author of seven books and a speaker at national conferences and private events.
Duane Carey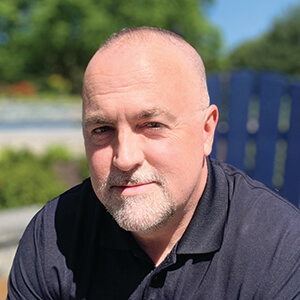 Duane Carey is the owner and lead strategist of IMPACT Marketing & Public Relations, a 16-year-old, digital marketing company with clients from California to India. IMPACT is a national leader in digital marketing for the pet care industry, including pet boarding/daycare/grooming/training, veterinary services, and nutritional supplements for dogs and cats. IMPACT counts scores of the largest, industry-leading pet resorts in the U.S. among its clients along with many smaller, single-location facilities. Duane holds an MBA from Johns Hopkins University and loves helping business owners thrive.
Elycia Degenhardt, BA, CVT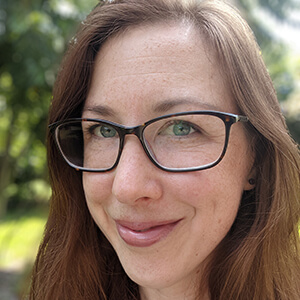 Elycia Degenhardt is a certified veterinary technician working at an internal medicine practice in Savannah, Georgia. She joined the veterinary profession after four years as a high school teacher and remains passionate about education. Elycia earned degrees from the University of Wisconsin- Madison and Madison College and continues to learn new things every day through her career and life experiences.
Ken Karmie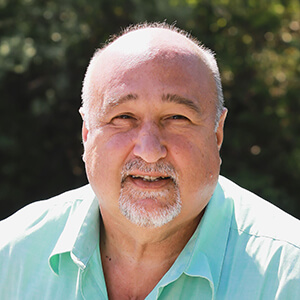 Ken Karmie spent 20 years in the technology field before leaving to join ForeverLawn, where he is the K9Grass Brand & Product Leader and is affectionately referred to as "Kenny K9". Ken has successfully designed and implemented synthetic grass products, installation systems, and maintenance protocol. Ken has traveled the country consulting and providing surfacing solutions for veterinary and boarding facilities, dog parks, pet-friendly apartments, hotels, and residences. Ken has been a member of the Synthetic Turf Council, is an STC Certified Installer, and has had multiple articles published on subjects related to Artificial Grass for Dogs.
Laura Laaman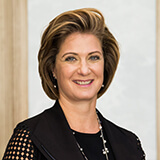 Laura Laaman is known as the queen of revenue for the pet care industry. Since 1989, her company Outstanding Pet Care has been providing word-class consulting and education for the pet care industry. Laura has helped her clients collectively generate over an additional $1 billion in revenue growth. Laura's effective strategies and techniques are consistently proven to boost revenues while empowering her clients to deliver even greater pet care. Since the beginning of her career Laura has been breaking national sales records, publishing top-selling business books, and winning awards for her precedence as a speaker and trainer.
Phil Miller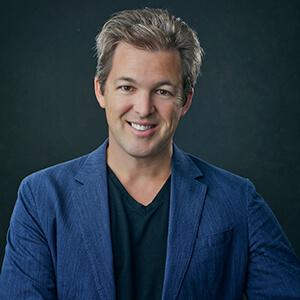 Phil Miller is the Founder & President of Pawville, Inc. He started with his first facility in 2007 and grew Pawille to a chain of seven pet resorts in North Carolina and Florida. Pawville was recently featured in Inc magazine as one of the 5,000 fastest growing companies in the US and is on track to repeat that performance next year. Phil obtained his MBA from University of North Carolina Wilmington where he learned to incorporate business fundamentals into his pet resort business. His understanding of business mechanics has enabled his business growth and he enjoys sharing these insights with other pet business owners.
Ashlee Moore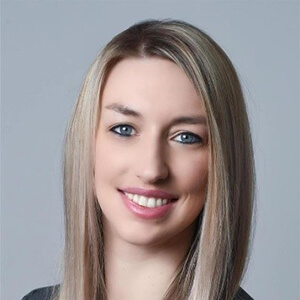 With over a decade of experience in growing successful start-ups, Ashlee knows what it takes to build a successful business from the ground up. Her passion for entrepreneurship and seeing a business owner's dreams come to fruition is the driving force behind her work funding small business ownership. As a Sales and Business Development professional, Ashlee has been an integral part of the success and growth of businesses in the pet care space. She has worked with businesses across the country, is passionate about their results, and knows what it takes to stand out in this very competitive field.
Phillip Paris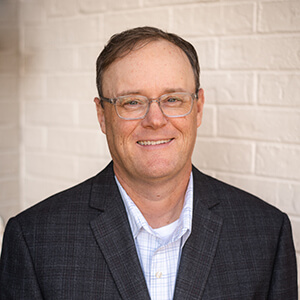 Phillip Paris is the owner of Ponderosa Pet Resort located in Georgetown, TX. He is also the founder of Phillip Paris Consultants, a pet industry consulting & coaching firm. He started his career as a long-time Police K-9 Handler and Head Trainer, and served as a police officer for 17 years prior to entering the private pet care industry. Through his time of managing his pet resort, Phillip has learned many valuable principles and lessons that he shares with people all over the U.S. His passion is helping businesses understand the industry, increase revenue, manage payroll, implement excellent customer service systems, empower owners to make big shifts in their businesses, and to help modernize the pet care industry through innovative and creative methods.
Valerie Partynski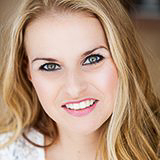 Valerie, a second generation groomer, has been grooming professionally since 2001. At the age of 17, she enrolled at the Great Lakes Grooming Academy to get formal training from award-winning groomers, Meggan and Jeanne Mulcahy. She eventually became an instructor there. Valerie was ranked as one of the top 20 groomers in the country in 2013 and received a Barkleigh Honors nomination for "Up and Coming Groomer of the Year". She has worked with AKC show handlers learning show cuts on Poodles, and handstripping on Lakeland Terriers and Wire-haired Dachshunds. She continues her education by attending multiple grooming shows a year.
Mark Potocki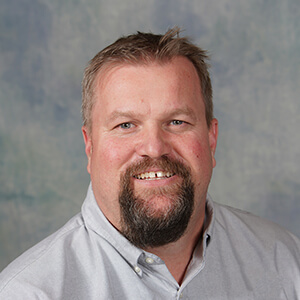 Mark Potocki is the Director of Business Development for Pet Butler. His management consulting experience provides a deep understanding of what business owners are looking for when they attempt to grow their business. Mark has served as a guest speaker at the IFA Legal Symposium as well as regional Business Networking and Women's Franchise Network events. Mark has been seen on Fox Business News discussing the benefits of local business in today's economy. Mark brings a skill set uniquely suited to help small business owners understand the benefit of diversification.
Dr. Lynne Swanson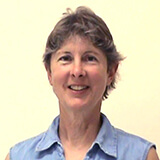 Lynne Swanson, DVM is the author of "SMILE! and other practical life lessons your dogs can teach you (while you are training them)" and the narrator of several SMILE! Project YouTube videos on canine and human behavior. Visit www.givesmiles.us and the givesmiles.us YouTube channel to learn more. Together with her Doberman partner, Dulci, she is proud to be part of a movement that recognizes just how much dogs have to teach us...when we are ready to listen.
Garret Tadlock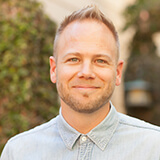 Garret Tadlock has worked with thousands of Pet Care Professionals over the past decade to improve the pet and parent experience, educate staff on data-driven decision making, and improve profitability across daycare, grooming, training and boarding facilities. With a proven track record in technology and automation, he always provides actionable tips and tricks that can be implemented by any facility, big or small, new or seasoned.
Jennifer Wolf-Pierson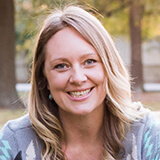 Jennifer has served since 2016 as General Manager for ABC Pet Resort & Spa, a multi-service pet care center located in North Houston. She also is a consultant and instructor for Pet Care Management Boot Camp, in partnership with Turnkey, Inc. an architectural design/build/operations firm specializing in pet care and veterinary facilities. Jennifer has helped dozens of existing and start-up facilities streamline their operations, improve their team management, and understand revenue-generating strategies. Jennifer earned her BS in Agricultural Science at Colorado State University, is a Certified Professional Animal Care Operator (CPACO), a PetTech CPR and First Aid Instructor, and is a passionate student of animal behavior modification.
Joe Zuccarello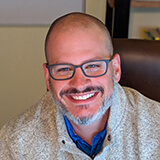 Joe's journey in the pet industry started in 1986. Joe helped advance one of the World's most prestigious Pet Resorts for nearly 20 years. Joe then began a 10-year focus on grooming product development as Director of Innovation and Product Development. In 2018, Joe joined the team at Paragon, the leading pet professional development and education solutions company. Joe leads the company's efforts in providing learning solutions for the pet grooming services industry which are used by individuals, pet salon owners, and multi-unit retailers as their core training tools for new groomers and enhancing the skills of existing staff.